Welcome to
Core Dental Care
The Smile you want!
The Health you Deserve!
Anxiety, inconvenience and fear about going to the dentist is common! "How am I going to afford this?", "I am going to be in pain." We get it.  These concerns are some that Dr. Ericksen and his family experienced before he became a dentist. Core Dental Care provides affordable, general dentistry in Billings, Montana and we place high importance on your comfort and offering informative and affordable options.
2700 Grand Ave Suite C, Billings, MT 59102
Join our Billings Dental Office!
If you're new to the area, or just looking for a new dentist, we are accepting new patients! All new patients will receive a comprehensive diagnostic exam, digital x-rays, an oral cancer screening and dental cleaning, for only $99! And for a limited time, you will also receive professional grade take-home teeth whitening for a whiter, brighter smile! Book your appointment online today.
"Love this staff! The care I receive here is excellent and everyone is so kind."
"I was very nervous to get my crown done. However, I was in and out of the office with ease!"
"Very professional staff. Staff is personable and make you feel comfortable."
"Very professional but still makes you feel like family."
"Highly recommend this practice. Every one is professional, kind and patient."
"Dr. Ericksen and his team are incredible people."
"Best dental experience ever! These guys are all about patient care and it shows."
"Great care, very professional, no pain!"
Don't Worry, We Do That Too
Toothaches, broken dentures, dental accidents and everything in between.  Core Dental Care in Billings, Montana is here for your dental emergencies.

Dental Anxiety keeps many people away from the dentist.  Core Dental Care in Billings, Montana has options to ease your anxiety, so that you can receive the care you deserve.

Have questions about dental care?  Core Dental Care in Billings, Montana offers no charge consultations.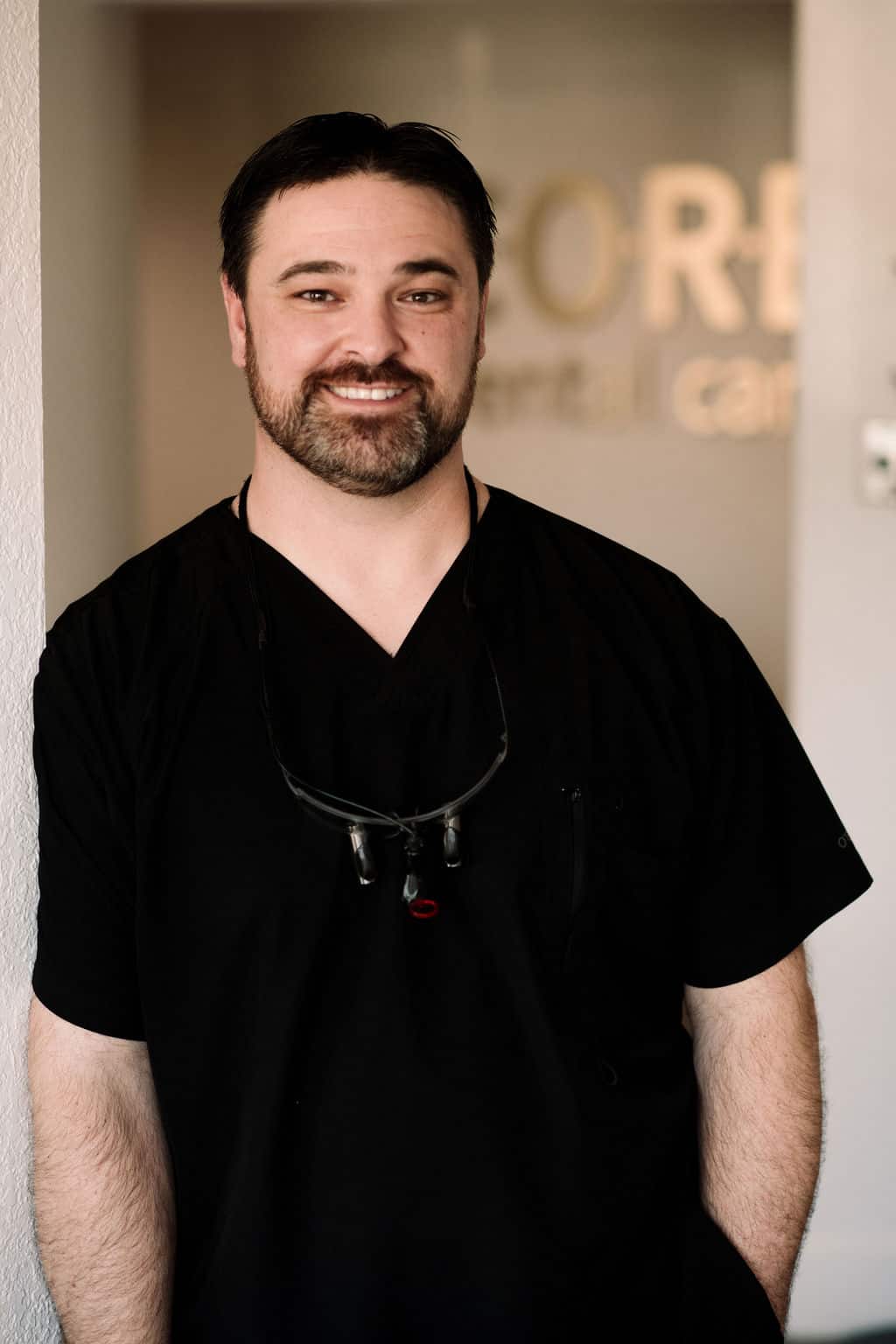 Dentist
Welcome to your dental home!
"Hello! I'm Dr. Kurt Ericksen, dentist at Core Dental Care.  As a dentist providing care to those in my hometown of Billings, Montana, I promise to provide honest and affordable dentistry to my community!"
Financial
Don't let finances get in the way of your dental care.  At Core Dental Care we have finanancing options available for you.